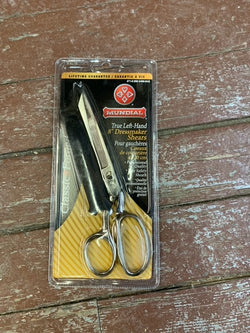 Bill Worb Furs Inc.
Heavy Leather Scissors - Left Handed
Left Handed Heavy Leather Scissors
Useful scissors for
lightweight leathers
. An economy pair of scissors with sharp stainless steel blades ideal for cutting lightweight leathers such as lambskin, pig suede or metallic leathers as well as other materials. The handles have extra width for comfort.