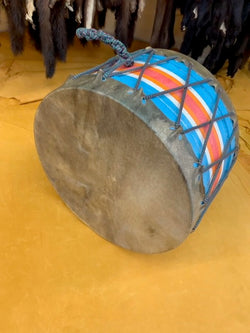 Bill Worb Furs Inc.
Traditional Pow Wow Drum
Beautiful pow wow drum
We have a one of a kind hand made beautiful traditional pow wow drum made with buffalo rawhide.
Size: 16" D x 12" H
Indigenous hand drums are a symbol of connection and relationship to all. Drums are often given as gifts in thanks for good work or to acknowledge an important relationship or time in someone's life.