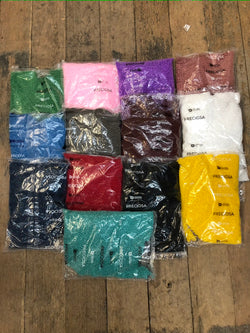 Bill Worb Furs Inc.
Beads - 1/2 kg bag
Beads Bags
Size 10; 1/2 kg. bag
Made in Czech Republic.
Price: $35.00/bag
* Colour Purple and Opaque Dyed Rose are $45.00/bag
Colors: Violet, Grey, Pink, Brown, Yellow, White, Black, Navy, Red, Turquoise, Green, Orange, Metallic Grey, Blue, Opaque Dyed Rose
These beads are perfect for all of your beading craft needs. They are top quality and are primarily used in Indigenous craft projects, suck as moccasin or mukluk vamps, earring and other beading projects.