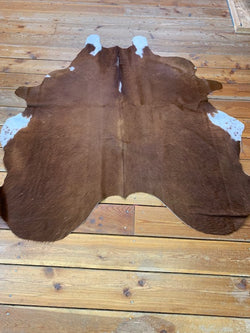 Bill Worb Furs Inc.
Genuine Cow Hide Rug
Genuine Cow Hide Fur Rugs
They are naturally beautiful. One of the main reasons that you should add cow skin rugs to your home is because they offer attractive natural beauty. 
They are extremely versatile. Another reason that cow skin rugs are so popular is because they offer remarkable versatility. 
They are as tough as they come.
They are Hypo-Allergenic.
Ideal for cottage, rec room, wall hangings and furniture throws.
Size: 25-35 square feet