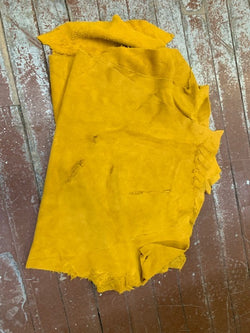 Bill Worb Furs Inc.
Moose Hide Split Leather - Quality #2
Moose hide split leather in quality #2 with suede on both sides.
Small hides: 2-4 square feet/hides
Color:  natural
Quantity and price is per square foot.
Minimum order is 5 square feet.
Leather is used frequently for clothing items like leather jackets, leather pants, leather dresses, leather blouses, mitts, footwear and more.